Forkel Logistics supports the Uwe Seeler Foundation
Andreas Forkel, the owner of Forkel Logistics, had the opportunity to meet Uwe Seeler privately. His natural charisma, his uncomplicated nature are impressive. Even though his popularity, he has remained down-to-earth. But for Andreas Forkel Uwe Seeler is not only a sporty role model. He is also fascinated by the social engagement of his idol.
With the Uwe Seeler Foundation, the honorary team captain of the national football team uses his prominence to support people in need of help. He supports to think of those who haven`t had so much luck in life. Seeler recalls that in everyday competition, there are also losers who are not in the limelight and receive less attention.
For this reason, the Uwe Seeler Foundation supports people who, due to their physical, mental or emotional state, depend on the help of others or those who are in need through without fault of their own and need immediate help.
Forkel Logistics has been supporting the foundation for years – ideally and financially – and wants to increase its commitment. For this reason, the decision was made last year to renounce the traditional Easter and Christmas gifts and to make available the resources thus freed up to the Uwe Seeler Foundation. Andreas Forkel is asking his clients for comprehension.
The response has been consistently positive and motivating. In this way loyal customers become an active part of Forkel Logistics social engagement. "We will continue this course and create a new tradition," promises Andreas Forkel.
---
1st Lions Oldtimer Cruise in favor of the Uwe Seeler Foundation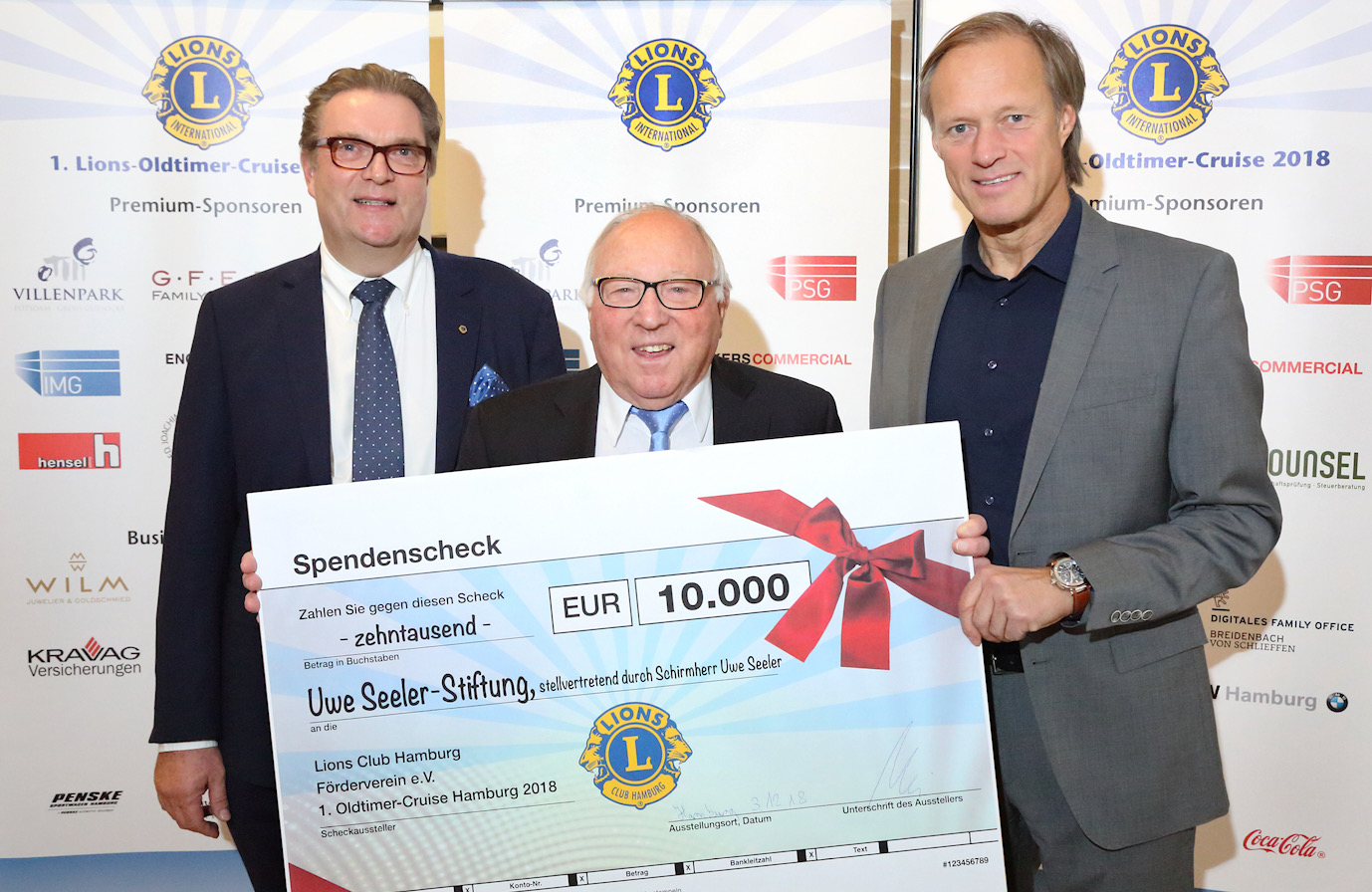 On 1 September 2018, the Lion Club Hamburg hosted the 1st Lions Oldtimer Cruise in favor of the Uwe Seeler Foundation. On 3 December 2018 it was time: Hamburg football legend Uwe Seeler could receive a check in the amount of 10,000 euros in receipt. We are pleased that Forkel Logistics has also contributed a bit to this financial success.
And now we are looking forward to the 2nd Lions Oldtimer Cruise
---
Forkel cheats?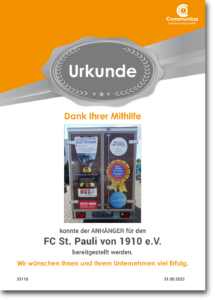 You might think so when you discover something brown and white on the side of the Rhombus - and for some die-hard HSV fans that probably doesn't work at all. For us, yes, without betraying our love for Hamburg's pearl!
We like the sport and we like Hamburg - we support both mentally and materially. So co-financing the supporters of the St. Pauli rugby department through sponsorship was a matter close to our hearts. Niche sports and their promotion of young people are particularly dependent on the commitment of small and medium-sized companies such as Forkel Logistics.
Another, very important reason for our commitment lies in our DNA as a logistics professional. When it comes to topics such as trailers and transport, our hearts beat faster and faster anyway. Here we know how necessary it is and somehow always feel responsible and challenged. This is how this cooperation came about and we are happy to have contributed to the realization of the project.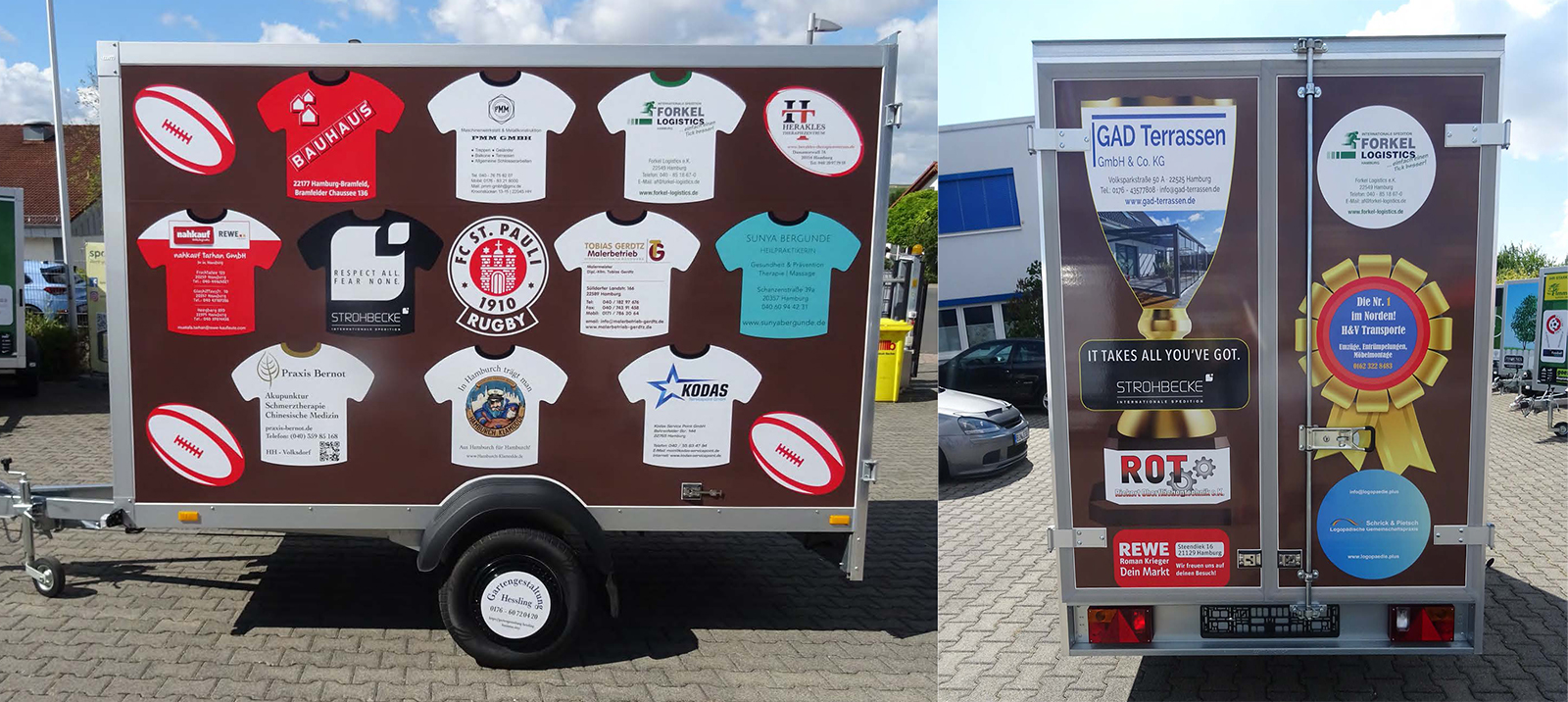 ---