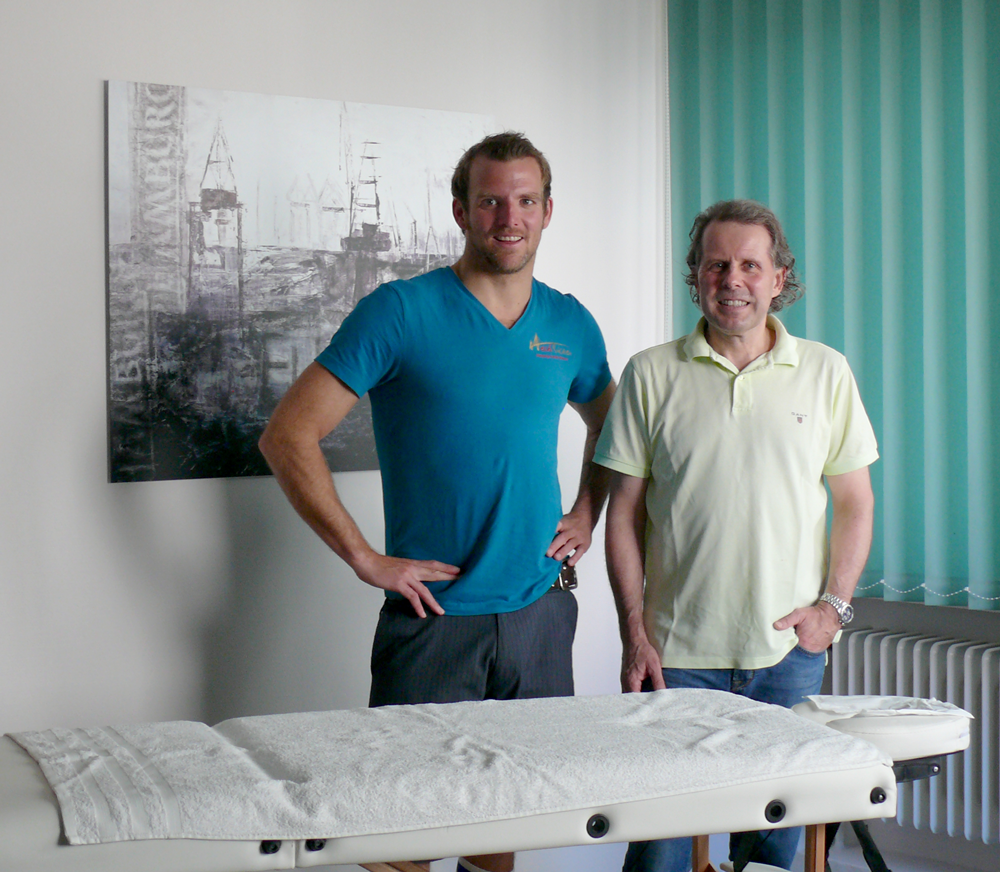 Florian Englisch and Andreas Forkel warmly recommend a relaxing massage directly at the office.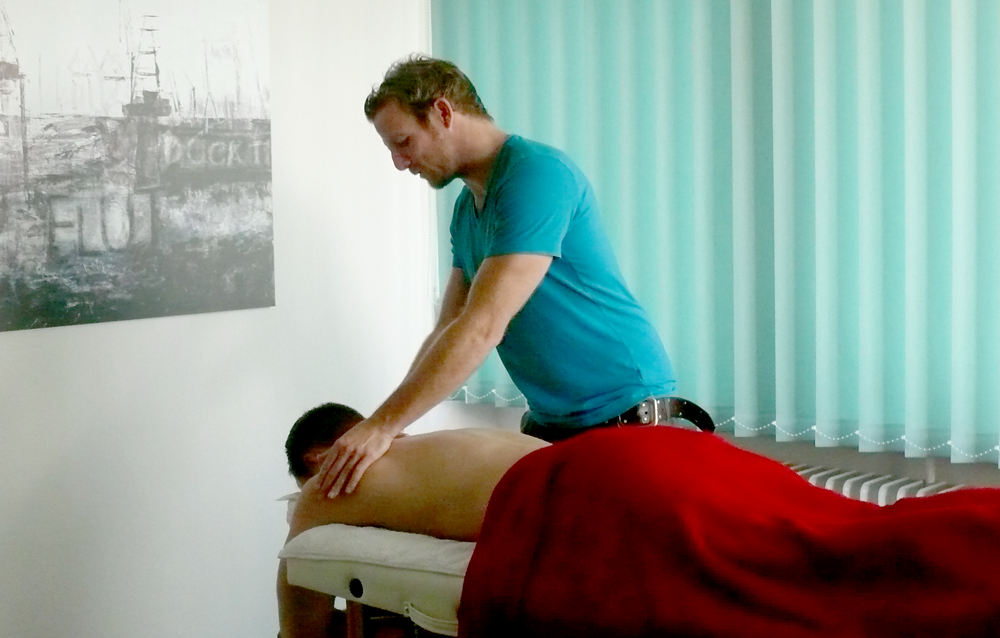 An office massage does not need much time or space and works wonders.
Massages at the Office
Office jobs nearly always come with an unpleasant side effect: tenseness due to long hours of sitting at the computer, which can get even worse if you experience stress at work. To counteract this, an office massage by our mobile massage therapist Florian Englisch from elbrücken provides an effective and lasting remedy.
Florian comes to our office and declares war on our employees' tenseness. At the same time, he gives advice on how to assume an improved and protecting posture.
This is why an office massage is ideal for us:
---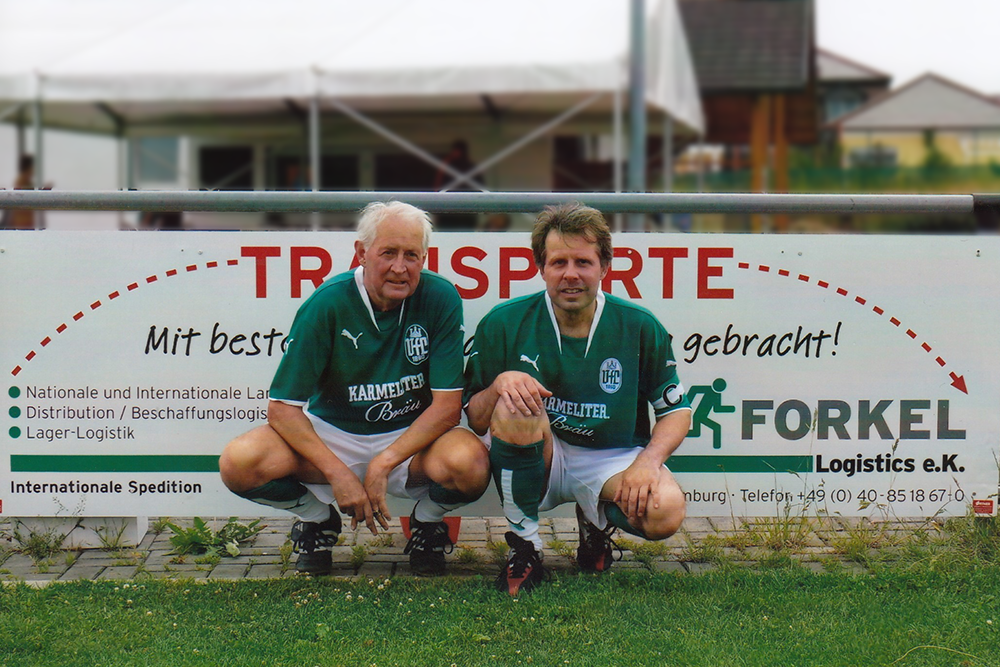 Forkel Senior and Junior in front of the perimeter advertising of Forkel Logistics e.K.
Involvement in Sports
Our general affinity to sports is rooted in the activities of company owner Andreas Forkel. Moreover, we are particularly close to the Hamburger SV – our traditional local soccer team. Indications of this close relationship can be found on our office walls. We are also in contact with former players – first and foremost German soccer legend Uwe Seeler.
Nonetheless, "underdogs" are also part of Mr Forkel's fan portfolio. As he was born in the federal state of Lower Franconia, Mr Forkel also sponsors and supports his home club VfL 1860 Sportfreunde Bad Neustadt. Every season, he and his father, Mr Forkel Senior, keep their fingers crossed for their regional league club.
---