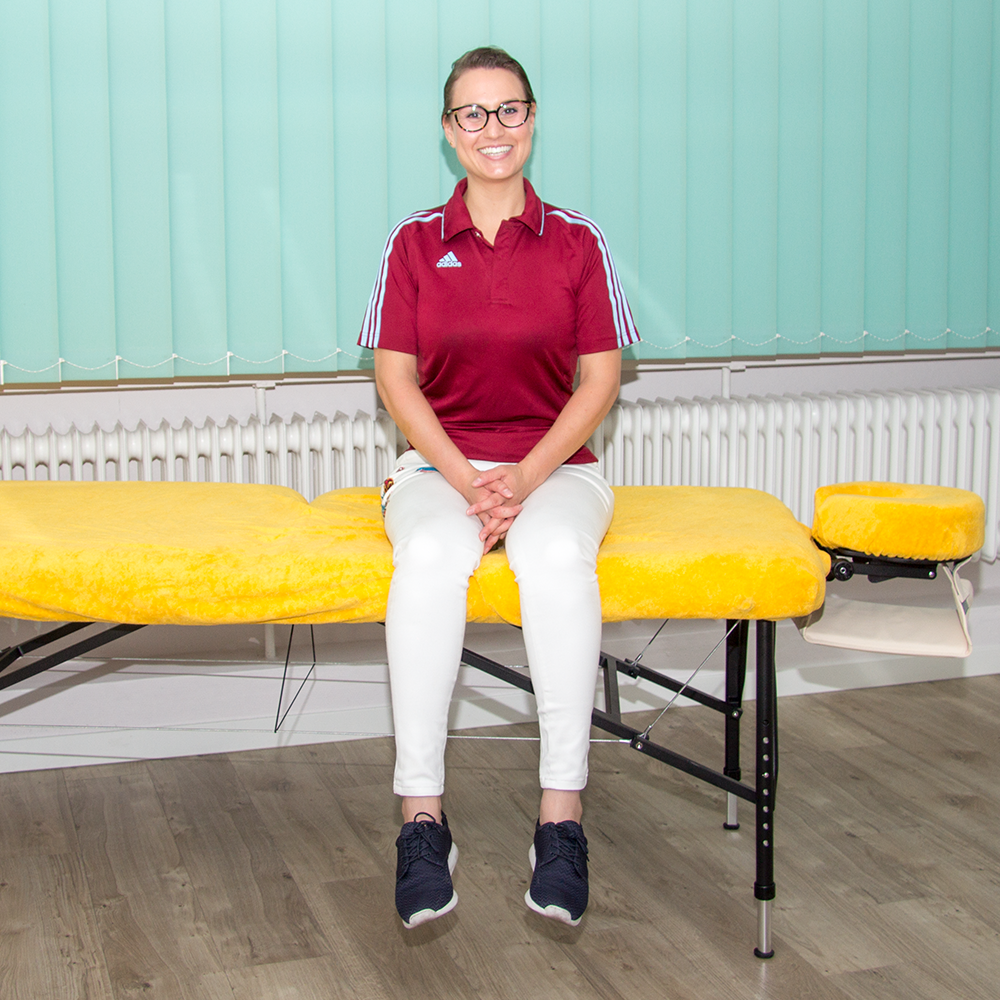 Julia Krüger can warmly recommend a relaxing massage directly in the office. The construction goes quickly and takes up little space.

Massages at the workplace
Office jobs almost without exception have an unpleasant side effect: tension as a result of sitting on the computer for a long time. Stress at work does the rest. Effective and sustainable remedy, however, creates an office massage by our mobile physiotherapist Julia Krüger of www.yourpersonalphysio.de
She comes to our office and tells the tensions of our employees to fight. Of course, we also get some tips for an improved and gentle posture.
That's why an office massage is ideal for us:
increases productivity
promotes creativityt
increases stress resistance
and best of all, it hardly takes time!
---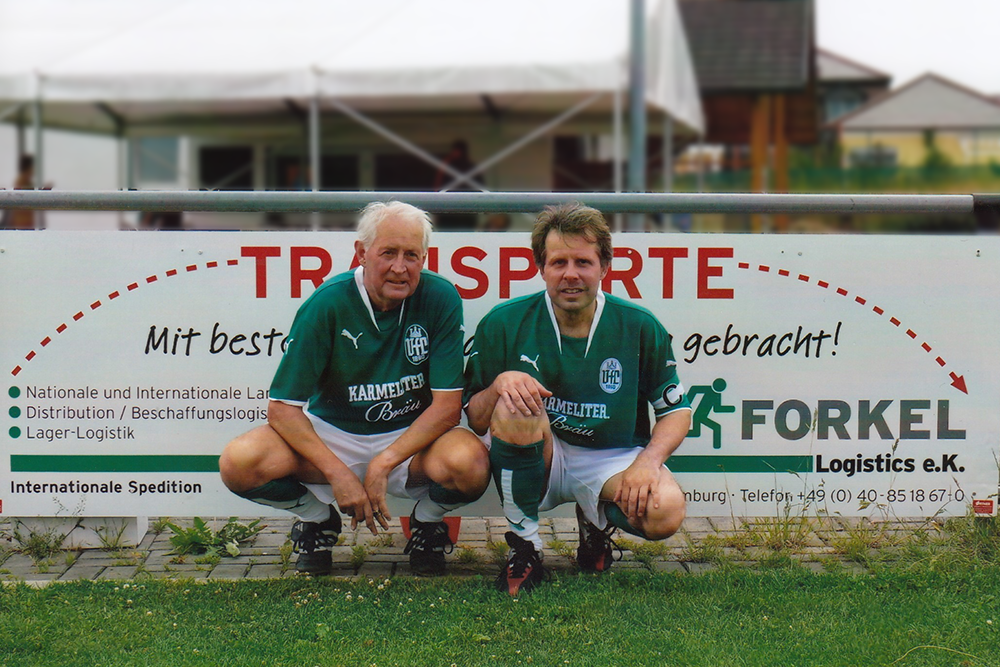 Forkel Senior and Junior in front of the perimeter advertising of Forkel Logistics e.K.
Involvement in Sports
Our general affinity to sports is rooted in the activities of company owner Andreas Forkel. Moreover, we are particularly close to the Hamburger SV – our traditional local soccer team. Indications of this close relationship can be found on our office walls. We are also in contact with former players – first and foremost German soccer legend Uwe Seeler.
Nonetheless, "underdogs" are also part of Mr Forkel's fan portfolio. As he was born in the federal state of Lower Franconia, Mr Forkel also sponsors and supports his home club VfL 1860 Sportfreunde Bad Neustadt. Every season, he and his father, Mr Forkel Senior, keep their fingers crossed for their regional league club.
---