England – Sylt, Sylt – Hong Kong
From auctioneer to successful bidder
Driving wine boxes through Europe – This is nothing special. Millions of bottles are probably on the move every day, from A to B. For us logisticians this is a daily routine and is handled routinely.
However, this request whether we could also bring wine rarities from England, freshly bought at Christie's, to Germany was a little surprising. In addition, everyone spoke of Brexit at the time of the inquiry (February 2019) and "Hard Brexit" when the transport was ,carried out in March 2019!
And yet, of course we can. Forkel Logistics is known for delivering even unusual shipments with difficult conditions to their destination in a transport-safe manner. But of course these transports are not routine. Some considerations had to be made beforehand. In addition to the highest, absolute security, precision in the process was required.
A suitable vehicle with a box body including a lifting platform, temperature stability, special packaging and secrecy became important roles in the planning. We also had a special responsibility, because unlike many goods, these valuable wines are irreplaceable. If lost or damaged, this unique good would be irretrievably gone.
And yes, we also felt the consequences of the Brexit confusion. Our client and everyone involved felt uncertainty in advance.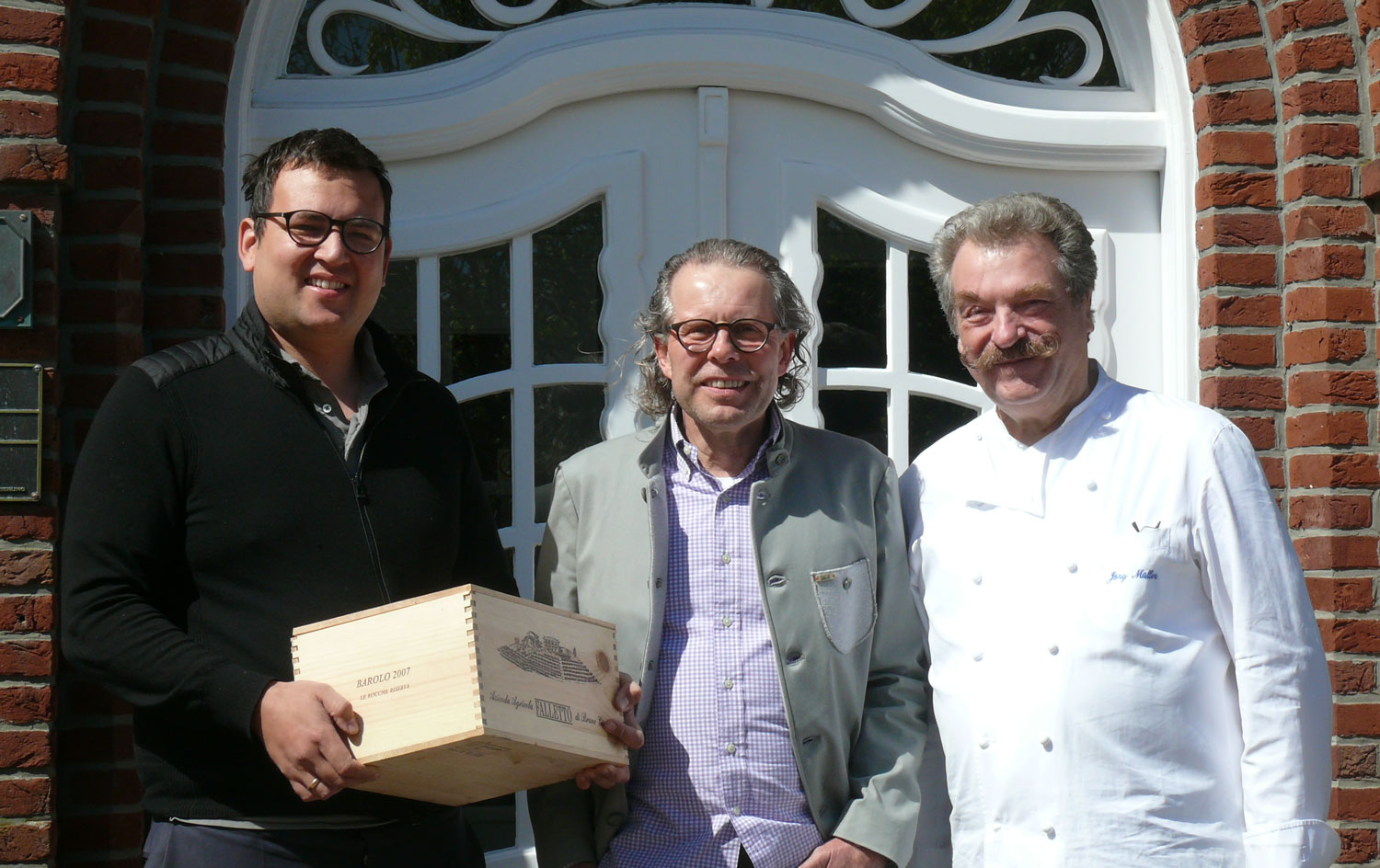 From left to right: Benjamin Birkholz, Andreas Forkel, Jörg Müller in front of the entrance to the JM restaurant
---
The transport then went smoothly, contrary to expectations. After three days, the valuable boxes were delivered from London to Westerland – practically from island to island. There the rarities were accepted by Ben Birkholz (more about him later).
But Westerland / Sylt was also the starting point for a very long freight journey of valuable wines. With the help of Forkel Logistics, several boxes were sent on a "journey" in the direction of Hong Kong – for an auction. Perfect handling of documents by customs is essential for the smooth running of these transports by road and air. This would have been impossible without perfect preparatory work of everyone involved.
Unfortunately, we still do not know the total amount the auctioneer has called up.:roll: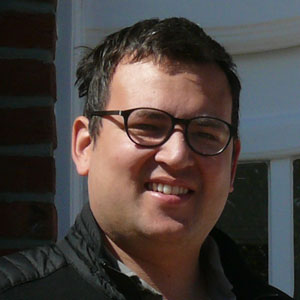 Benjamin Birkholz, a connoisseur of wine, is one of the best sommeliers in Germany. As a master of his field, he is at home in the "JM" restaurant in Westerland. He, the lord of a wine list with 1700 items, knows how to put the culinary compositions of his father-in-law, Jörg Müller, in the limelight with suitable wines.
Benjamin Birkholz was also one of the three nominated sommeliers at the Falstaff WeinTrophy 2019.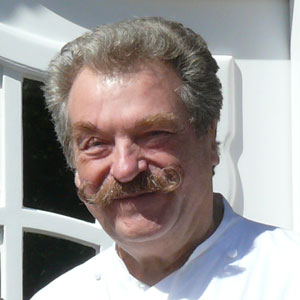 But top chef Jörg Müller is also known to many, because he was a pioneer of the "German cooking miracle". Along with Eckart Witzigmann and Karl-Heinz Wolf, he was one of the pioneers of top German cuisine back in the 1970s. His two Michelin stars, which he cooked up in the Schweizer Stuben in 1977, were a sensation for German standards at that time.
Today he runs a 4-star hotel complex with his wife on the island of Sylt, including: the newly designed restaurant "JM". With 18 Gault Millau points, Jörg Müller is one of the best top chefs in Germany.
I like the down-to-earth, honest nature of these two men. Each of them is absolutely top in its field. When I am on Sylt, I always feel "bloody good" with them. Bon appétit and to your health!
Andreas Forkel
---